Mall Events
Stores For Kids
Parents Corner
Photos
Breakfast Club
Kids Deals
Hey all members of the Kid's Club! This Saturday, July 12th from 10:30 am to 12:00 pm JP Bear will be at Center Court. He will be entertaining with all his fun friends. There will be refreshments, sing alongs, a DJ playing all your favorite songs to dance to, story-telling, and more. Mom and Dad are welcome too! Space is limited so come early!
Visit our Mall Website for More Details
For the entire month of August all summer wear is on sale; t-shirts, shorts and shoes for both Boys and Girls. Enter to Win a Playstation 4! One lucky winner will win. Entries must be filled out before August 28th to be eligible. Contestants must be under the age of 12 and your guardian's signature must be on the entry form. Only one entry per visit.
Visit our Mall Website for More Details
Yoga expert Tammy Fredricks will lead you through Yoga Level 1 classes held every weekday starting July 1st. 1 hour classes start at 11am and run throughout the summer, till mid October. Sign up at the Service Desk near the food court. Tammy will lead you through a series of classes tohelp you become more flexable. Also a great way for new moms to get back in shape.
Visit our Mall Website for More Details
Had a great time at the mall and want to share your experience with friends and family? Email a photo of your special moment captured at the mall. Two lucky entries for the month of June will win a $20 gift certificate to use at any participating vendor at the food court. Winning photos are choosen on a random basis. Enter as many times as you like.  
Visit our Mall Website for More Details
The first Saturday of each month is our Breakfast Club meeting. Come by for a tasty meal and watch a morning movie with us!

Present your Kids Club Card at participating stores for a 10% discount!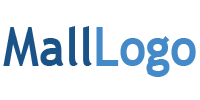 Mall Address
2020 Easy Street
Someplace, Somewhere
K1A 0B1

Mall Hours
Mon - Thu: 8am to 6pm
Fri - Sat: 8am to 9pm
Sundays: 12pm to 5pm